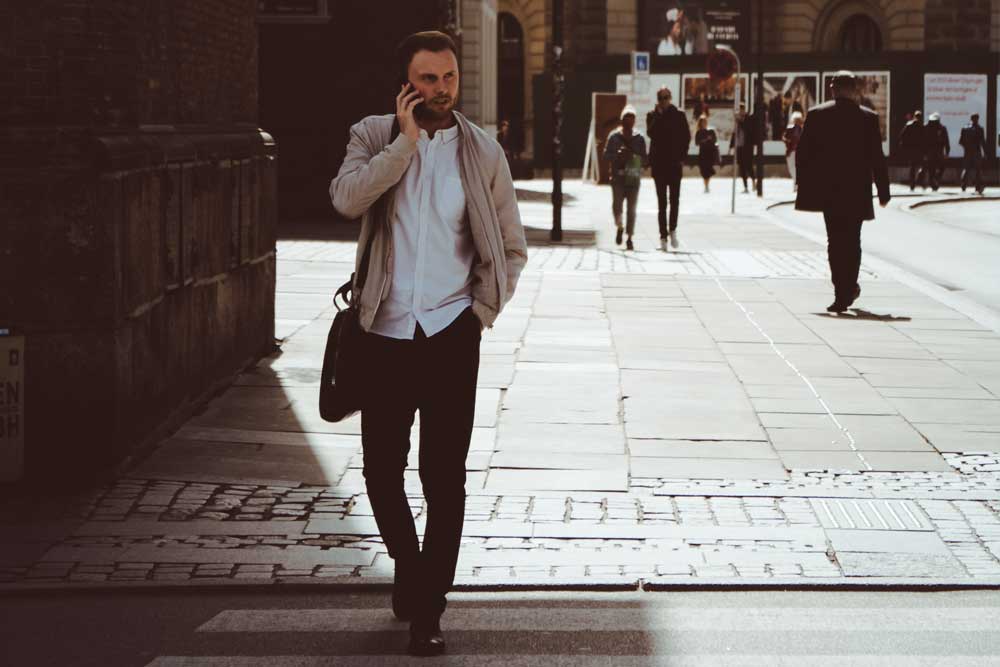 Back in the day, there was no such thing as cheap international calls, even to the tier 1 countries (United States, Canada, South Africa, Japan, Australia, New Zealand etc.) The prices were generally quite high and the same was true if you were on holiday and needed to call back home you would find the per-minute-rate on even the shortest calls tough to stomach.
If you happened to be calling less developed countries then the prices would skyrocket.
Then came the introduction of international calling cards (also known as phone cards) which enabled everyday people to finally make cheap calls overseas to family and friends for only a few cents per minute to the top tier 1 countries and well under $1 per minute for most other countries.
In the past, you had two or three big telco providers to choose from and they were all expensive options.
With the introduction of calling cards, you now had dozens of different options all of which specialised in different countries giving favourable calling rates.
But as with any industry, a few phone card providers have given the entire industry a bad rap and so it's important that you know how to buy the right card for your needs.
In this article, I'll show you what a phone card is and how to find the best one for you and avoid common pitfalls.
What Makes International Calling Cards So Appealing?
In short, they're still the cheapest way to make traditional phone calls.
Today we have VoIP and video calling options which offer a great alternative with the only downside being that you not only need the internet but both you and the person you're calling needs to have a strong, stable connection otherwise you get drop-outs or your video freezes up.
Calling cards use the copper phone lines that the big telco companies use so it's incredibly reliable, not only that but it allows people to call family and friends who live in more remote parts of the world since chances are they will have a phone line available.
They're also fantastic for travelling with, for example you can get a phone card that can call to 150+ destinations and keep that card with you while you're travelling so you've always got a means of talking all you need is either a mobile, a landline or a pay phone and you can make calls.
How Do They Work?
The best part about these cards is that there is no hardware required.
All you need to do is key in a specific sequence of codes either from your mobile phone, landline or payphone.
The Calls Are Made In 3 Steps:
Step 1: Dial a local access number
Every calling card provider will have a list of local numbers spread through the country that you're in which activates the system.
Because they're local numbers your telco provider will only see that you're making a local call instead of an international one.
Step 2: Enter in your PIN
Every card will have a unique identifier that lets the system know how much available credit you have on your card which is generally repeated back to you on every call.
Step 3: Key in the destination number
Finally, you will be prompted to enter the number of the person you would like to call.
When dialling an international number it's important to key in the entire phone number.
For example: 0011 [exit code] 61 [country code] 02 [area code] 12345678 [personal number].
How To Find The Best Calling Card
When shopping for a calling card it's important to be aware of the following:
#1. Fees
Most cards will have certain fees, some of them will be "junk fees" and are best to be avoided.
Admin/maintenance fee: these are a junk fee and it's where the company deducts money from your card at set intervals, typically weekly or monthly. Avoid any phone cards that have these fees.
Connection fees: This is when your phone card is charged a set fee upon a successful connection to either a person or their voicemail.
These can also be considered junk fees but most of the time cards that feature a connection fee will offer a lower per-minute rate that makes calls cheaper the longer you talk. If you're going to be talking for over 40 minutes then these cards will save you money for sure.
Disconnection fee: this is the same as a connection fee but it is deducted from your card at the end of a call.
#2. Rates
This is the most common thing people look for in a card which can get people into trouble, you think you're getting the best rate but you may be getting charged in other ways.
Select the best rate for the country that you want to call and be aware of any fees for that card before purchasing it.
#3. Billing Increment
Even though the card might give you a per-minute-rate you'll typically be charged in blocks. For example, if your card has a billing increment of 3 minutes and your calling rate is 20c per minute then you will get charged 60 cents every 3 minutes.
#4. Expiration dates
Most cards will have expiration dates so you will need to be aware of these as well as what happens to your credit if the card expires.
Some companies will remove your credit while others will let you keep your credit even after they expire like phone card selector.
#5. Customer Service
Make sure that there is a customer service number to call. From time to time you may have questions about your calling card and you want the problem resolved quickly. If you purchased your card from a shop, chances are they won't be able to help.
Ask questions like:
What is the expiration date? And will I lose my money if it expires?
How many carrier lines do you use? (the more carrier lines they use the faster they'll be able to solve any connection issues).
Are these rechargeable?
Are there any hidden fees? If so, what are they?
Is the customer service staff located on-shore of offshore?
Where To Buy Calling Cards
You can purchase a calling card either online or from a newsagent, retailer or supermarket.
Is there a difference between an online calling card and a physical calling card? No.
They work in exactly the same way, the benefit of using an online phone card is that you can call their customer service team and ask questions about fees, expiration, and recommendations to get a feel for that company.
The second benefit is that you can purchase the phone card online and then be making calls within minutes after receiving your confirmation email with your phone card details.
Do They Work With Mobile Phones?
Yes. In fact, calling cards will work with virtually any device that can make a local call.
What's The Next Step?
Jump over to our phone card search tool, enter the country that you wish to make a call to and select either the country name or the country name with mobile for example:
1. New Zealand: This will give you the landline rates
2. New Zealand - Mobile: this will give you the rates to call a mobile in New Zealand.
Then click "search".
This will bring up the best phone cards based on the cheapest rates.
None of these international calling cards have hidden fees like monthly admin costs etc. (some do have connection fees) and if you have any questions call our customer service team who can help you find the best card.